Nothing like the hair from locks and bonds, truly the best! Quality, colours and amazing customer service!!
Love the Shampoo/Conditioner with the leave in! It's been amazing on hey own damaged hair! Life saver ❤️ highly recommend!
I was really satisfied with my extensions! They matched my hair color so perfectly and I was really pleased with the large variety of selections for colors of hair. They are so soft!
L&B offers the best quality hair at reasonable prices. The colors always match as promised and they last longer than the other brands I've tried. Also love how they make sure I get my order super quick every time. Highly recommend.
Everything worked out great ! No more expensive trips to the salon. I can do my do myself.
These are hands down THE best extensions!!! The quality is fantastic!! They never tangle, they stay shiny no matter what, they are sooo soft and silky, and they are a decent price!!! I have ordered MANY custom sew-in wefts from L&B!!! Love them so much!!!! Never go away, and never change L&B!!! I am an avid sew-in hair extension wearer... have for a decade. Trust me... I KNOW hair extensions. I have tried every hair extension brand known to man. NOTHING compares to these!!! I have am a customer for LIFE!!!!!
Great hair! But a little pricey.
Customer service is phenomenal!!
Always great customer service!
I have ordered both the tape-ins and the custom weft. Both are AMAZING, and shipping was fast and just as promised!! Love this hair and this company!
I have had so many problems with your website. I made a purchase in December and couldn't use my 5% off coupon because it kept saying I wasn't signed in. I got my purchase and the color was way off from the picture. So I had to come back and buy more of a different color and again it wouldn't let me sign in. After four attempts, I was able to sign in and use my coupon. It either said "invalid email" or it would look like I had signed in but then tell me I wasn't when I tried to use the coupon. I bought your brand because it came highly recommended by my hairstylist but between the bad color and the website difficulties, I won't be buying again.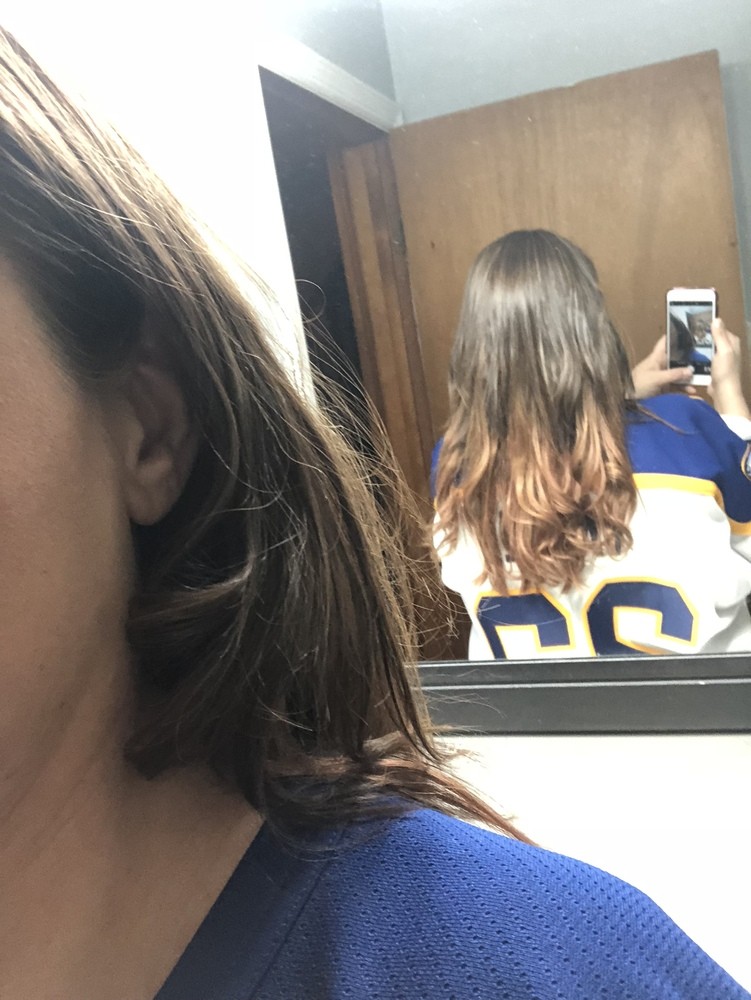 i am so impressed with the quality and color , looks much better than the website
The best customer service and a great product!
love your material and service, colors are beautiful
Great service and great product
Impressed with the level of detail, quality especially for the price. Have already told a few to check out your store. Thank you for providing such as good product - rare to find these days!
thank you for providing such a great business, the service was fantastic
This company and amazing. Very quick with shipping. Looking forward to using you again
beautiful colors looks amazing
Perfect quality and fast shipping- thank you!
good selection and affordable pricing
exactly what i needed, thanks everybody
Seriously the best extensions in the world the quality is top notch
Outstanding customer service Jim always goes above and beyond to help you get the products you need hair is exceptional and hair care products! extremely happy with this company have used them for years keep up the good work and stay consistent like you are at this time! cannot say enough about the personal customer Service thank you Laura
Best hair extensions I've ever found! I've experimented with so many other brands of extensions and was always disappointed with them. Now that I've found Locks and Bonds, I will never buy extensions anywhere else. Customer service is excellent as well.
i've been ordering my tape in extensions for around 6 yrs and their hair is the best quality. It is almost impossible to find virgin hair anymore. I love how I can also custom make colors. I've used pretty much all the major and minor hair extension brands and this company by far exceeds quality and customer service. Fast shipping too. -Angie
I order the copper beads little hard to find them at first other than that fast shipping great company
Great service and product 🙂
I have used L&B hair extensions for around 5-6 years now and I'm never disappointed. As a professional colorist it is very important that the hair matches in shade and in texture when installed and with L&B the blend is seamless every time. On top of this the hair can be worn for months without tangling! BEST HAIR EVER
Wonderful extensions ! I will be a repeat customer !
This was my fourth purchase with Locks and Bonds for hair clip ins and I am extremely happy with the hair and quality of their work. I ordered different lengths to achieve different looks for all occasions. I would highly recommend their product and will certainly order again for myself.
I absolutely love these hair extensions! It's been about a month now and the hair continues to be soft and healthy. Thank you Locks and Bonds.
This is simply the highest quality Remi virgin hair available anywhere. It's easy to "install" and easy to maintain. My hair looks natural and gorgeous. I ordered a 22" tri-color blonde blend and a golden blonde. No one knows they are not my own. I simply love this hair !!!
Arrived fast and in GREAT condition
Unfortunately I had to Return my Extensions as I choose the wrong color. But it was very easy and customerservice was great.
excellent quality, soft and shiny, I am so impressed..... thank you L & B
I love your hair!! It is easy to order and comes in just a few days. I only wish that you would deliver my hair without a signature. Sometimes I end up going to the post office to get it because I am not home to sign for it.
excellent condition, friends are very happy seeing it in person, they will buy soon I'm sure
Absolutely in love with my purchase
pricing is fair and shipping times are fast
Great Hair, arrived on time as expected.
I have been purchasing my hair from them for the past 2 years and they have a fabulous product! i am very hard on hair and blow dry/straighten and curl almost everyday. This hair holds up excellent! Never mattes or drys out. I am using the virgin, tape in extensions and typically use 2-3 packs per install. Also, love their color selection.
Absolutely love my new hair. I ordered the 22" custom 9 piece clip in set, I had them sewed and beaded into my head. Such great quality I have continued to buy since 2014 when I found locks and bonds. No one ever thinks I wear extensions! They feel so soft and last so well. Great customer service all questions answered. I have never had a problem. Thanks locks and bonds I'll always shop with you 💕
customer team was very friendly when i had a question
Excellent thank you so much
Amazing hair. I love it. It lasts me way longer then other hair. They were on it the last time i ordered. I got it in two days. Amazing!!!
Best quality hair extensions around! Customer service is always on point as well!
My go two always for quality hair extensions. Love their blends!
Love the hair from this company!! They have the absolute best customer service and best Virgin Hair on the market, possibly the only Virgin Hair on the market 😊
I have only gotten extensions from one other unmentionable place and did not have a great experience. I got my virgin tape ins from Locks and Bonds and had the desire to look anywhere else. I love how soft they are and how long they last. I have been using current extensions, nearly non stop, for about 1 1/2 years. They are much shorter now but I take really good care of them and they are still very soft and healthy. I have recommended these extensions to all of my friends who want to try out extensions, budget conscious or not.
The hair is beautiful. I bought the wrong color and my return was so easy. The experience buying from your company was super nice.
Excellent hair quality. Lasts a year for me!
Shipped right away, the hair was soft and shiny. Exactly what I wanted, have already washed and styled and the hair is amazing. Will definitely be buying again..
The best extensions ever!
Fast delivery was awesome also. Thank you
I just came back from my holiday to find the (custom-made) extensions waiting for me, and they're amazing! The colours are beautiful and they match my hair perfectly, I'm super happy! I just wanted to thank you guys for the incredible customer service. I've tried so many different brands of extensions before and both your hair and service are the best out there. I couldn't be happier, thank you!
Love them so much!! And shipping was much faster than I thought I'd be
Love the hair. Always seem to be out of colors i need but it's worth the wait.
i will certainly be back to purchase again soon. most impressed with everything
nobody can beat this company on quality or price, wonderfully impressed!
Fast and professional service!
great selection of product and good pricing very happy
excellent quality and good pricing
I've been buying from Locks and Bonds for a few years now very happy. Hair color was great! The hair quality is excellent. But please always wash the hair with very mild soap and then deep conditioner rinse with cold water for longer life.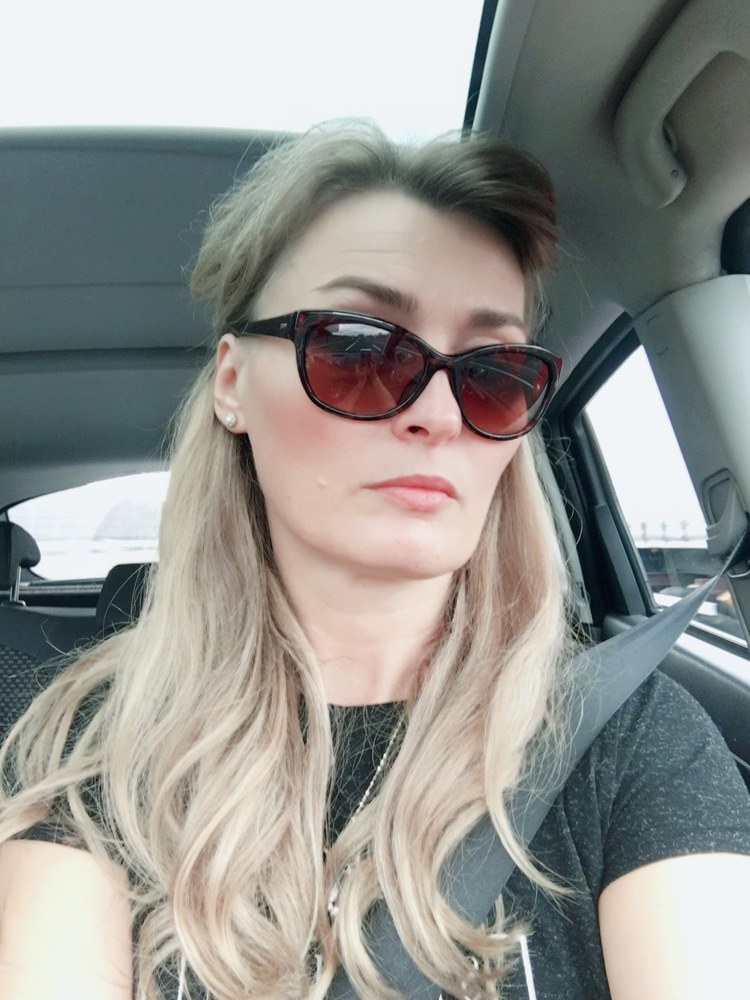 Love your website and pricing
I've been purchasing locksand bonds hair extensions including custom made Clipons for several years. The hair quality and customer service is by far the very best. I've never recieved one complaint regarding the hair quality. I highly recommend Locks and bonds for their high quality products.
The quality is the best I've found so far. A best kept secret!!
Amazing quality hair!!! Will absolutely purchase again. And the owner was extremely nice!
Always fast and trustworthy!👍😁
I've had several compliments on the extensions I purchased. I am very happy with the product.
I've been purchasing hair from Locks and Bonds for about Five years now and I absolutely love your hair. Nothing compares as far as I'm concerned. Thank you for such a great product.
I have been using this company many years they have THE BEST customer service on the planet not to mention the best hair. I love them and look forward to more years! Cheers😊 (as Jim would say haha)
Ordered custom clip ins. The hair quality is nice but the clips were cheap. I could clip at least one in each weft of hair. It was really annoying to wear them cause it wouldn't close. I ended up cutting them off and seeing them In
I purchased the tape, but after one wash my tape-ins were already slipping out, the tape was not sticky
Very quick shipping! The double sided tapes are great! These will be the only tapes I use from now on!
In the last 6 years or so of purchasing my hair from y'all i have only had 1 issue. It was with the hair itself, it was just a bad batch of bonds. These things happen and its totally understandable. Y'all replaced the hair in a matter of days and the customer service was outstanding. I will be a forever customer. Thank y'all so very much. And my new hair is amazing as always.
love my purchase - have already recommended your products to a few friends I work with.
love love love the quality
excellet products love the selection and pricing is afffordable
really happy i found your business the quality is great!
pretty colors and your customer service rocks
Great customer support and easy website to navigate
Great product and excellent quality
great service and A+ customer support
Beautiful product and a perfect color match for my own hair. I will definitely purchase again.