kara h
always great .your team is fast it awesome thank you
KAREN M
The best service.
Karen P
Easy and arrived when it was scheduled! Of course I have already done 2 of the DVDs and love them. Ive been a Cathe follower since 2005!
Lisa L
I was kept abreast of the status of my order all along the way from the beginning to end. Cathe is the best and thanks to all of her crew too.
Lea A
EXCELLENT!!!!!!!!!!!!!
Ilana O
I preordered the LITE series and received many updates as to when I could expect my order. They shipped it out right away and I received it a few days later. I have always had a good experience with my regular and preorders and will definitely be back to purchase again.
Susanne S
Always great DVD's and great shopping experience!
Jennifer P
Fantastic workouts and excellent service!
DENISE W
Ordering was easy, updates were amazing and item came as promised.
Anne P
I've always had very smooth transaction through Cathe.com and order everything she puts out! Highly recommended! Customer service is fantastic!
Patti M
Easy to order and pay. Super fast shipping
Michele B
I have been ordering from Cathe for years and have never had a problem
Ute E
Customer service is great.
Jeanne F
I've always worked out at home using various DVD's. I was getting board with these workouts and not seeing any results. Then I discovered Cathe, and have been hooked ever since. I have quite a collection of Cathe's DVD's. They are all well cued with instructions as they relate to proper form to prevent injuries, weight variances depending on your level, and she pushes you. I feel like I have my very own personal trainer right in my home studio. I love, love, love. Cathe. Jeanne Marlton, NJ
Mary W
Fast shipping and I love the new workouts!
Lannette
Easy to place an order. Shipping was prompt. I have a PO Box because I live rurally. This can be a shipping nightmare but Cathe.com always gets it right. I had an issue with a download I ordered. It was my misunderstanding on downloading the PDF. Customer service was extremely helpful and their suggestions beneficial. I was able to download the file.
CHRISTINE S
I have been a long time Cathe customer and have never had a bad experience. I have been working out with her since Step-N-Motion. She gets the job done right! Thanks Boss!
Evelyn B
Love Cathe, love her workouts! I own every single workout or fitness accessory available and have had only the best experiences. Been working out with her for over 25 years and still love her!
Susan G
Fast shipping and I love Strong Body Stacked Sets Upper. Cathe and her team never disappoint
Jennifer B
I love Cathe's workouts and am working on collecting all her videos. She provides, by far, the most thorough, balanced, and researched fitness programs. I've never been disappointed in any of her videos and programs. Thanks, Cathe!
Gloria P
Great customer service and my dvds shipped super fast! Workouts were exceptional. Moves and music and precise cueing
Joan R
I always purchase the new Cathe dvds when they first are announced, in order to get the best price. It is months in advance of shipment, but they never lose my order, I know I will get the items. They also keep everyone apprised, via their newsletter, of the progress being made throughout the production, so that we always know what is gong on. And then Cathe shows clips as soon as she can. I have been buying Cathe's dvds for decades, and she seems to be an amazing woman! She NEVER ages, just keeps getting better and better as the years go on!
Vivian A
Always great service, and the product! Beyond compare. I wish all companies were this conscientious, and competent. All i's dotted, all t's crossed.
Annette
No problems purchasing & receiving items.
Terri C
Shopping was simple and easy and downloading my product once it was available was a breeze.
Laura
I had trouble using a gift certificate I got for the holidays, and customer service was very helpful.
Carmelita T
Love the workout!
Karen H
Have ordered many times from Cathe's store. It's quick and easy and I LOVE her workouts!
Tina W
Loving the new Lite series. I have done body weights and bands. Wow! I'm use to using weights and I felt like I felt the bands in different places. I have also done cardio party and again WOW! I am usually a high intensity person but I got a good cardio workout from this video! Can't wait to try another new one in the series.
Deb D
I did the pre-order for the LITE workouts and appreciated all the updates on the progress of the DVD's. I received my order and have done the PHA2 workout - looking forward to trying the others!
Leslea T
Everything about purchasing from Cathe is top notch! From the ease of purchasing to the customer service team - it has been a great experience. I will continue to come to Cathe for my fitness needs! Thank you so much!
Maureen C
Just bought the LITE dvd. Love it so far but the upper body stacks won't play! Previous purchases had no problem at all.
Iris B
Ever since the Cathe Calendars came out I have been ordering two each year. One for my friend and one for myself. It is a ton of fun to go back through the years and see how much our routines have changed. Highly inspriational!
april s
Super quick delivery once shipped!
Nancy A
Superb products and first rate customer service make for a pleasant experience when shopping on Cathe.com. I have always been more than satisfied and have recommended Cathe to dozens of people because I am confident they will enjoy the same treatment.
Konnie T
I am a loyal fan of Cathe and her contribution to the fitness industry. I have all of her DVD's. Her workouts are my soul workouts. Love Cathe's cuing and she's very motivating and innovative. Give her workouts a try, you will not be disappointed!!
Sandra
It is always a pleasure to do business with Cathe.com. I have been buying Cathe's dvds for years and have always been very satisfied with the quality of the dvds and with the customer service.
Sherri H
Awesome workout and excellent customer service!
Thelma B
I have made multiple purchases from Cathe dot Com over the past several years. I have always found the system to be efficient and easy to use. In addition, in the one case where I did have difficulties, the Cathe customer service staff has always been thorough and fast in responding to my needs. This is a great organization to deal with!
rosonya b
Love Cathe she never disappoint and each video/video series she provides you with a challenge and something new to make your workout more interesting. P.S. Keep'em coming Cathe
Elvira N
Love the options, enjoy working out with Cathe & Her Staff
Lori B
Always a great experience.
Joan S
I love the LITE DVDs! I pre-ordered these the summer before they were developed, and the DVDs arrived according to the schedule promised at that time. Highly recommend Cathe.Com!
Julie B
Always great service from Cathe.com. Thank you
Phillipa B
Ordered downloads, no issues, customer service prompt and helpful as always
Faye B
Always can count on the best workouts with Cathe! Her energy is great, she's so positive and motivating and pushes you in just the perfect ways. She's amazing. Buy it! You will never regret a Cathe F. Purchase. Loyal for life!
Claudia B
Great workouts Thanks
Michelle J
I purchased the new Lite Series and I just received them so I have not tried them out yet. The customer service was very easy to work with and I was given updates on when they would be delivered.
ANNETTE M
I always enjoy Cathe's workouts. I only gave 4 stars because I prefer to have a program guide. The online calendars are not helpful unless you own all of her programs in order to follow ot correctly.
Dena S
Fantastic service as always, fast shipping and superior product.
Kim G
Love Cathe and all her videos. Ordering was easy. Was notified when it shipped. 💗💪🏻
karen k
I just received the new Lite Series and I have to say I love it! I've tried the metabolic, kickboxing and band workouts so far and they've all been great! I'm looking forward to trying the other workouts in this series! Shipping was prompt and product received in perfect condition
Susan H
Every time I purchase from Cathe.com, everything runs as smooth as silk! Always a satisfied customer here!
Sandra W
Love the workouts all keep me challenged and when they get to easy I increase my weights.
Lorrie C
I've been a customer for 20 years. There are not enough superlatives to describe Cathe and her wonderful staff. The DVDs are the highest quality and the customer service stellar. I'm a loyal Cathlete for life!
Marla M
I love Cathe exercise videos and usually just buy every new complete series she puts out. I may not use every video constantly, but I like having the complete mix to keep my exercise routines interesting. Excellent variety!!
MARIANGELES L
GREAT CUSTOMER SERVICE
D C
The buying experience was fine, however, I'm disappointed with how badly the DVDs are scratched up. I bought the L.I.T.E. set and all but 2 discs have lots of scratches and scuffs. It arrived sealed but the discs look used and abused.
Mickie C
I love Cathe! I'm kinda a superfan so I had to get a 2019 calendar (which I 🧡). I had no issues finding what I wanted and buying it from the site. Best, Mickie
Traci S
I love Cathe's method of instruction! I have lots of her videos and love them all!
Siobhan M
Cathe offers an outstanding fitness product - the Workout Blender, along with live classes streamed and her whole collection of amazing workouts and workout programs. She is a 6/5 in stars!!!! I have recommended her to many over the years, with some getting on board and sticking with her.
Mary F
Fast service once the new DVDs were in stock. Excellent workouts!
Jennifer D
I ordered my Lite set while the pre-sale pricing was still available, and even with the thousands of pre-orders way ahead of mine, I received my package in 2 days! Always excellent shopping with Cathe.
Jo A
Very timely on shipping. Have shopped at Cathe.com for several years.
Jana S
Cathe is the best! She is a fantastic instructor. The quality of her DVDs is unmatched -with detailed chaptering throughout and premix options available.
Kathy L
Shipping the cathe site has always been easy. I've never had a problem.
ANNE-MARIE
Excellent service, came only days after it was received at the factory
Jennifer
Really easy and user friendly
Melissa R
Very helpful and friendly staff
Denise M
The experience with Cathe dot com and the store have been outstanding. Customer service is responsive and professional. I have always been satisfied with Cathe's products. She is the best. Period.
Denise M
The holders in the DVD box were broken for 3 of the DVDs. They were loose in the holders. They don't seem to be damaged, but I haven't watched all of them yet.
Amy W
Love Cathe's website, access to video library and tools!
Donna D
I love everything Cathe produces and the service is always excellent!
Erin
Overall a great dvd, just wish the music was better. Love the ab workout!!
Kimberlie N
I pre-ordered my DVDs, and I was updated regularly about all aspects of when and how my order would be shipped. I'm on day 4 of working out with the LITE DVDs and I love them. I'm 50 and in fairly good shape, and these are great. My only negative is they didn't come with a workout calendar, which I'm told should come out soon. All in all, a good experience!
Carrie R
I'm always excited to get my Cathe DVDs, and I've never had a problem with them!
Denise a
Absolutely excellent.
Rebecca H
The website offers tons of information and motivation, and makes it easy to choose the right program. The product arrived as promised, and was excellent as always. Cathe provides great value (and inspiration!) for home exercisers.
Teri S
I love cathes tapes they supplement the classes intake :)
Gavin J
We love the videos and products. The delay in shipping was not enjoyable.
Brenda O
The shipping team is awesome. Received my DVD's days after they were released.
Val P
Recvd dvds in good shape. Thanks, Cathe!
Joyce F
Excellent in every way.
Jennifer W
Received my dvds yesterday.Awesome as usual.Very effective and fun!!
Tanya A
Everything is made so easy to order or pre-order workout programs.
jeff d
Want to ask. Will Cathe teach the Lite formats on her Weekly Thursday live classes? I went ahead and bought the dvds just incase but in the future I want to know if I can just get them off her live classes. Thanks!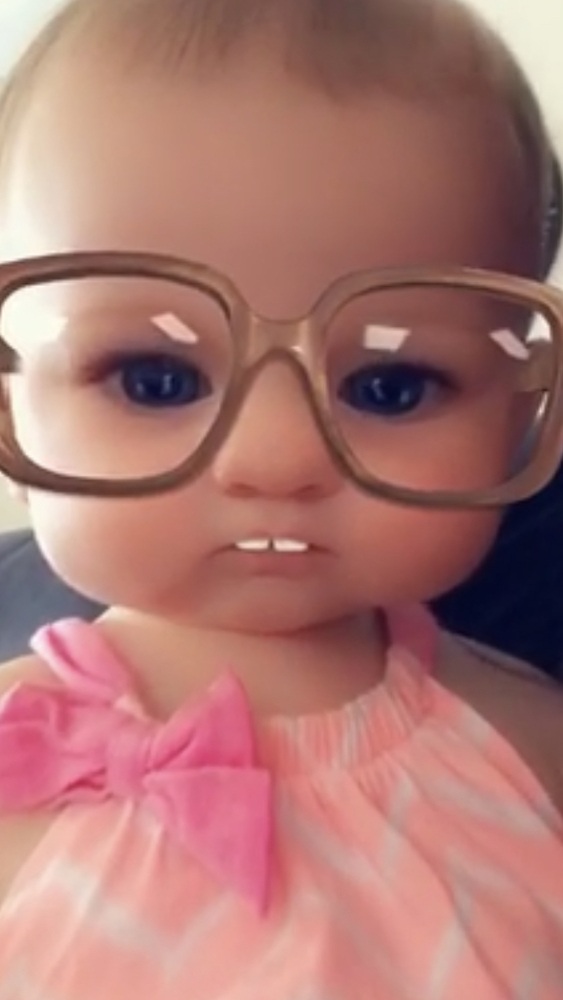 Moreen W
All of Cathe's workouts are great! I've tried other instructors years ago but none compare to Cathe. She often reminds you of your form when doing an exercise and challenges you to heavy up when an exercise gets too easy. I've learned a lot from doing her workouts. In the words of Cathe "if it doesn't challenge you, it doesn't change you"!
tess l
I plan my entire workout schedule via Cathe's workout Dvds.... I use her website and read the blogs religiously...I have a condo where I keep my workout equipment and Dvds .....my workout haven....I respect and admire her as a fitness queen...mama and woman!!
Becky H
I had to change my address and the people were so helpful. I was freaking out thinking.....I'm not going to get my Cathe on but they calmed my down and I got my DVDs!!! No loss time exercising!!!
Linda T
The cathe site is very easy to navigate. The quality of the workouts is number one in the fitness industry.
Stacey N
My shopping experience at cathe.com was fantastic! Fast, efficient and easy! Will definitely be a repeat customer!
Doreen P
Cathe as usual is the utmost professional whom I see as my trainer!!!! I have loved all of workouts for many years, my only concern and really not a huge deal but I was expecting the users guid when I got the dvds. I know it is a pdf but I feel like it was available quicker with her other compilations. Love you Cathe!!!
Jen L
Great communication! I pre-ordered the Lite series and received many updates throughout the production process until they shipped.