Intelligent Emails
Backed by data science, our emails determine the best time to send to get you more reviews.
Mobile Ready
Our emails were built with mobile first in mind to ensure regardless of your customer's device, that they are given an consistent experience to ensure high response rates.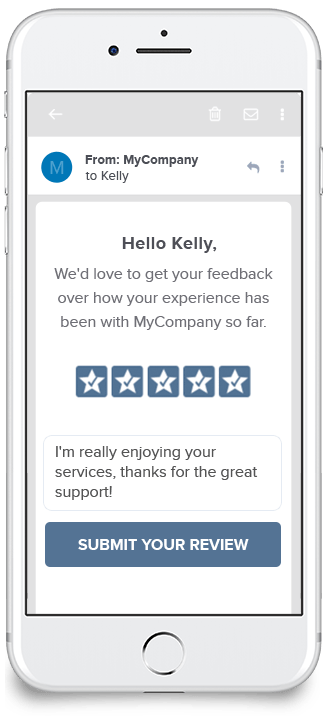 Easy to Customize
Customize emails with your own logo, text, and star colors to help match your site branding.