The power of reviews is undeniable in its ability to increase the trustworthiness of your business. However, did you know there was another way to increase the conversion rate on your site by displaying customer photos? When a customer clicks on one of your products or services on your site, you have the ability to show photos with reviews. This allows potential customers to see their experience with your product or service versus just reading about it on your product page. .
When customer's leave a review for your business, they have the option of uploading a few photos with their review.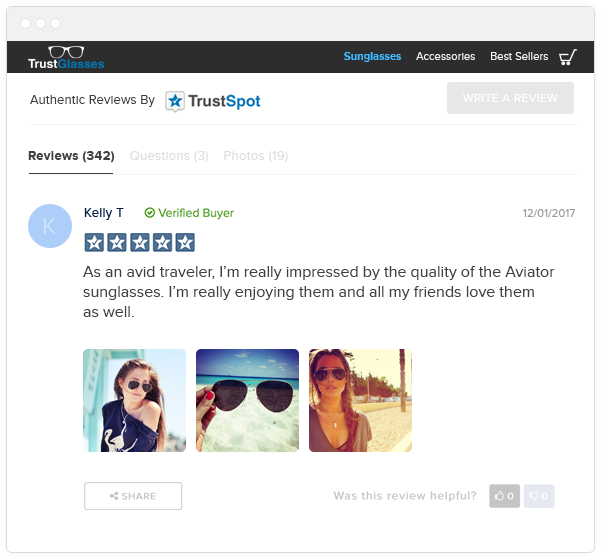 Once photos are approved they are displayed on your product pages, on your main website pages, on your profile page, and also in various trust elements.
Example of our Photo Carousel

Example of our Photo Gallery